Sharpe+Associates is a packaging design for promotional mailer of 9 different photographers.
After seeing many examples of the choice of using elastic band for bind, personally I think the viewer can expect a variation of works underneath that band. It is also a good way to isolate each piece of work while viewing it, giving each piece of work an own space to breath.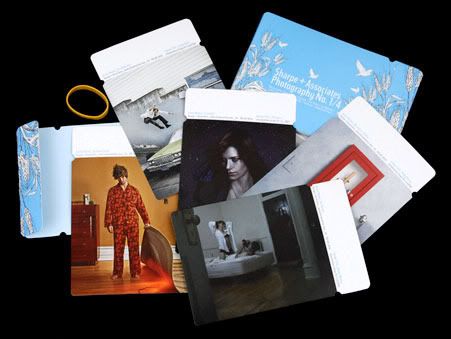 However, how effective is this kind of format for a mailer? The placement of the text is beyond the band and its difficult to flip through, which might have to force the viewer to remove the band to browse through everything. It may be simple but on the other hand, taxing for the viewers to read.
Website