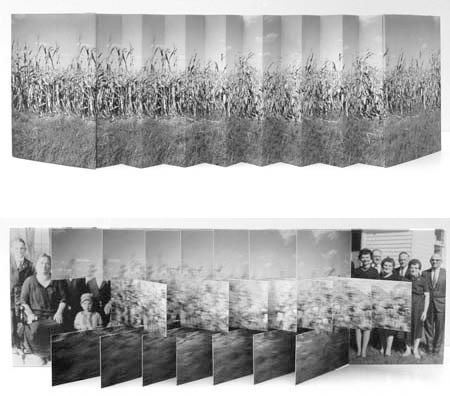 Playful works fragment and layer text and image to intertwine memory, cultural history, and the history of science. I find her work has strong interest in dealing the the element of time and a play with viewer's mind.
An action or motion always exist in her pieces.
She also uses flag book structure to express this ongoing motion in her work.
Karen Hanmer