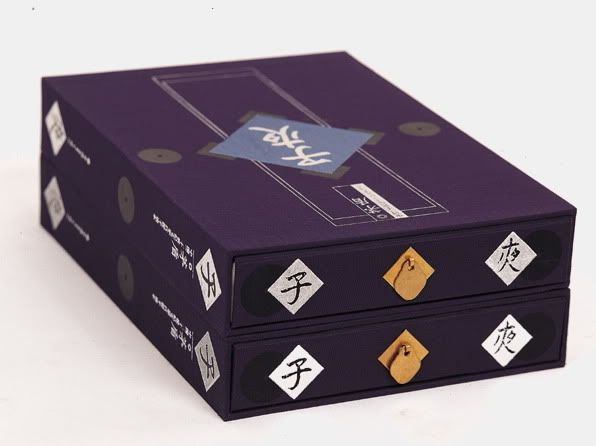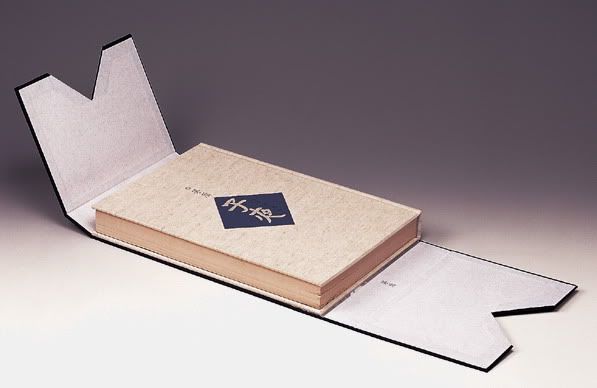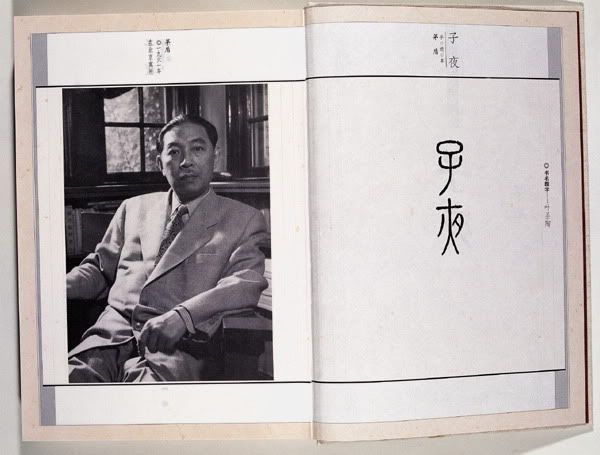 Looking at the book's layout design from the eastern, it reveals the traces of structure that confines the top and bottom as margin with the use of lines. Vertical format for the chinese characters. And the corners, which are normally wrapped with cloth for the binding.
The tradition of symmetry is clearly seen in this design.
One interesting point to note is that the designer the casing of the book reveals the printed title on the cover giving reader layers of surprises as they open the whole package.
Source